30th Annual Juried Art Show
March 30 @ 8:00 am

-

July 4 @ 5:00 pm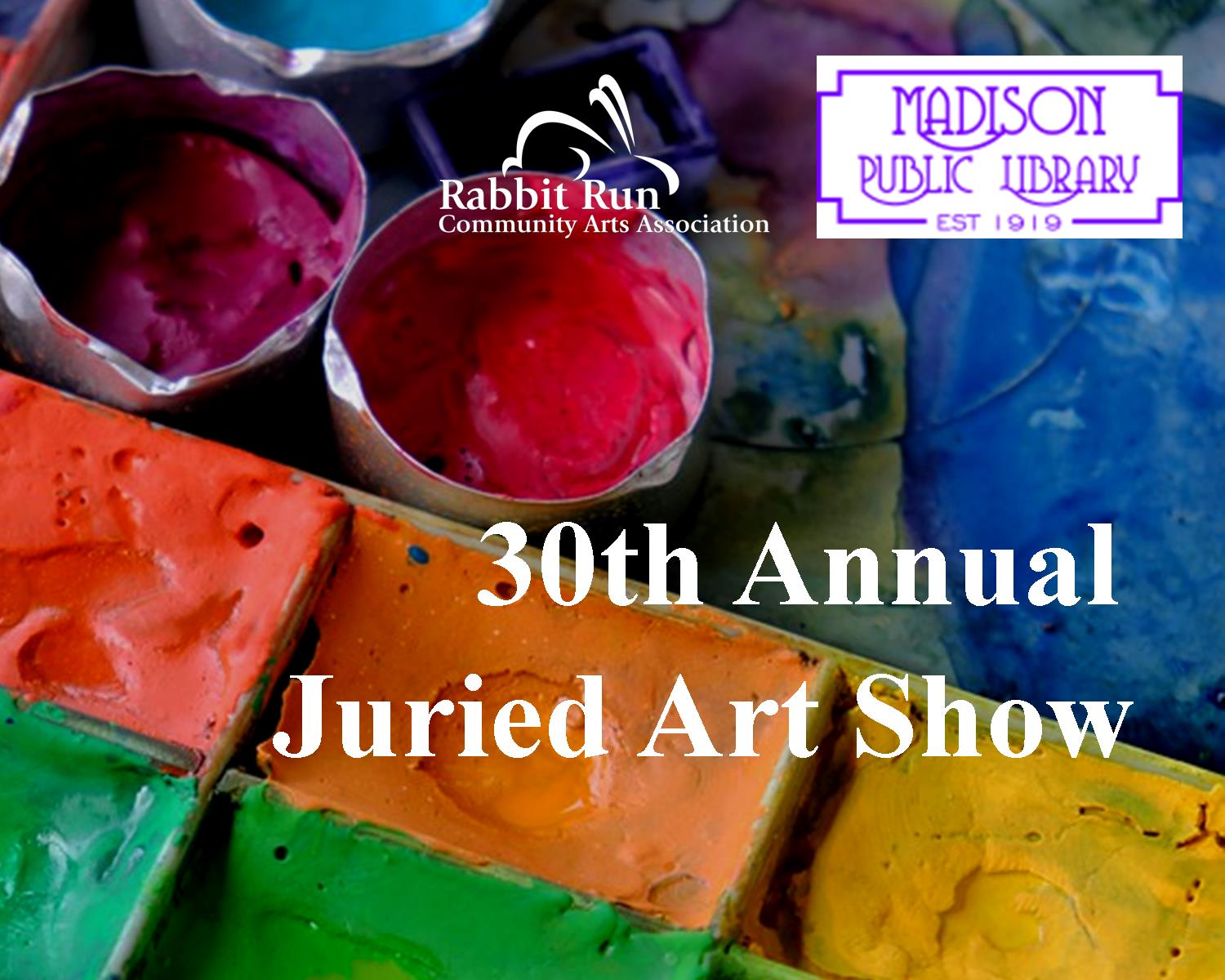 The 30th Annual Juried Art Show
Sponsored by RRCAA and the Madison Public Library
March 30 – April 27, 2022
The Art Show is open to all visual artists in Northeast Ohio.  Any high school or adult artist may submit up to three works in any two-dimensional medium.  Small three-dimensional works may be submitted as well.
Cash prizes will be awarded for Best of Show ($100 for adult; $75 for student) and First Place ($25) in painting, drawing, photography and three-dimensional categories.  Categories are subject to change depending on entries submitted.  Ribbons will be presented for First, Second and Honorable Mention in all categories for both adults and students.
Applications for entry are available at RRCAA, at the Madison Public Library or by clicking below.
Click here for the Art Show application/flyer.
Jurors for the show are Dani Klein and Jim Loomis.
The Art Show Awards Reception is Wednesday, April 6, at 6:30 p.m. at the Madison Library, 6111 Middle Ridge Rd., Madison, OH.
A virtual version of the show will be available in April.
ANNOUNCING 30TH ANNUAL JURIED ART SHOW WINNERS
1st Place Drawing – Nancy Baker for "Table for Two" done in pastel and colored pencil
2nd Place Drawing – Ginny Mancini for "Rose Medley" in pastels

1st Place Painting – Barb Everett for "Skittle Cacti" done in cold wax, oil
2nd Place Painting – Pat Greene for "Mackinac Island" in watercolor
Honorable Mention – Raenel Hutton for "Red Shutters" done in acrylic
1st Place Photography – David Meacham for "Seen Better Days", digital photography
2nd Place Photography – Joan T. Neubecker for "The Cardinal Family", archival pigment print
Honorable Mention – Pat Greene for "White Poodle"
1st Place 3D – Bonnie Borer for "Autumn Reflection", fabric art
2nd Place 3D – Nancy Nelson Brotz for "Identity", created in needle felting
Best of Show (Students) –  Alexa Titus for her "Sweet Delights" done in colored pencil
Best of Show (Adults) – Robin Borer for her oil piece painted plein air alla prima entitled "View from Harpersfield Bridge"
CONGRATULATIONS EVERYONE!
2022 Juried Art Show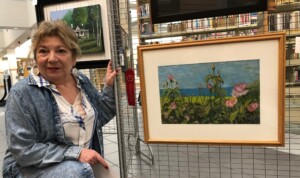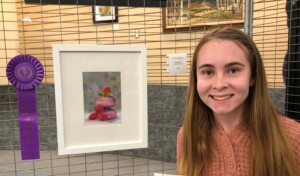 Robin Borer's, Best of Show                            Ginny Mancini, 2nd Place Drawing                      Alexa Titus, Best of Show, Student
"View From Harpersfield Bridge"                      "Rose Medley", Pastels                                    "Sweet Delights", Colored pencil
Oil, plein air alla prima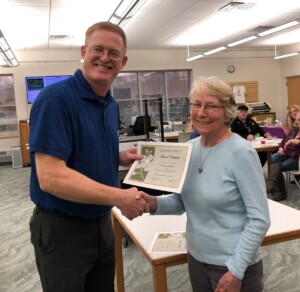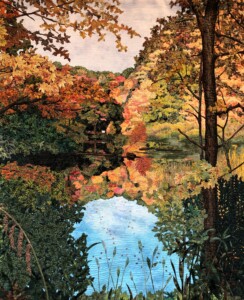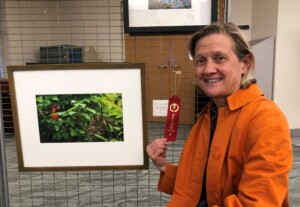 Bonnie Borer receiving 1st Place 3D                 Bonnie Borer's 1st Place 3D                  Joan T. Neubecker, 2nd Place Photography
from RRCAA Bd. Member Troy Johnson        "Autumn Reflection", fabric art                "The Cardinal Family"
A big thank you to our sponsor The Friends of the Madison Public Library.