Grateful . . . and embracing the future!
We have so much to be grateful for!  With your help RRCAA has persevered, despite the continued uncertainty in our world, with hope for the future and the expectation of exciting new beginnings.
The response to our falls arts instruction and the promise of next summer's theater season has us bursting with excitement.  And that excitement is reinforced with the certainty that together we can shoulder whatever new challenges might come our way.  We are embracing our future and exploring new educational and entertainment possibilities, all very different than what has been offered in the past.
The Rabbit Run family:  Once you have joined us for a music lesson or dance class, picked up a paint brush for a canvas art workshop, or taken in a theater production at the barn, you are a member of the Rabbit Run family.
And each time you make a financial gift to RRCAA, you are joining your other family members in helping to provide extraordinary theatre productions and quality arts instruction throughout the year.  Now, more than ever the support of our Rabbit Run family is essential to our continued success.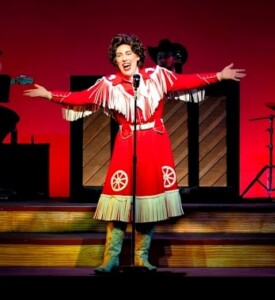 After cancelling the 2020 theater season, we were delighted to reopen the barn doors, offering a full season of thrilling entertainment.  Yes, adjustments were made to adapt to health guidelines, including fewer productions, smaller casts and safety protocols.  But, "the show must go on," and our dedicated staff, performers, and volunteers truly made this a summer to remember.
In addition to our theater productions, our inaugural Guest Artist Series was a resounding success.  These special events allowed us to explore a wealth of music genres from show tunes, to the blues, to jazz and swing music.  Expect more of these exciting music events at the barn in the future.
Happily, fall arts instruction is back in-person, and enrollment has never been higher.  Again, adjustments have been made, but our students are back where they should be, dancing, painting and making music!  Throughout this past year 90 classes, six youth camps and innumerable private music lessons took place with close to 700 students and campers participating.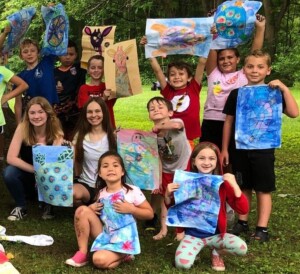 All of our programming is for you and because of you.  Your participation, patronage and support are the reasons we are able to share the arts with our community.